Patrik Appelquist | CEO Dump Tees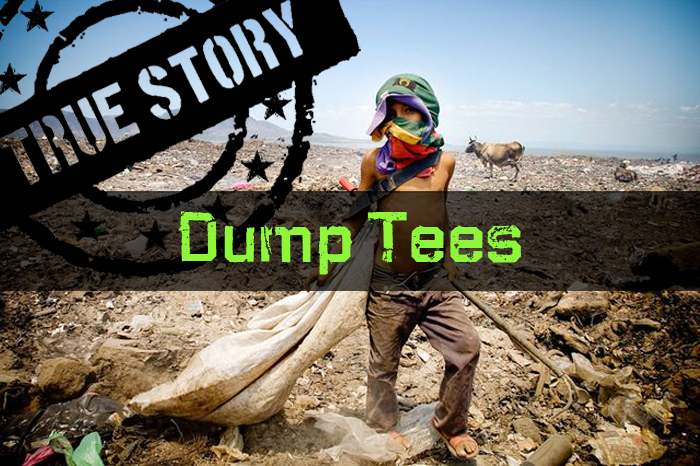 "Swedish/Nicaraguan clothing brand, taking fashion as our passion and making it happen for young cool guys living in the garbage dump La Chureca. Tee up or die naked!"
When Patrik had worked about 8 months with children and young people who live at the dump La Chureca in Nicaragua, he began to understand that the people at the dump needs work to get out of poverty. Decent work with decent wages so they can afford to let their children go to school. Only then break the vicious cycle of poverty.
Inspired by the dump and all the people there Patrik decided to start a clothing brand to spread the message of these peoples existence, the amazing life stories and to create work for those who needs it.
Dump Tees tells true stories from real people who live on or near the garbage dump La Chureca in Nicaragua. Dump Tees exists because people are poor.
Dump Tees and Patrik Appelquist has won a number of prizes for his commitment and initiative. Bla Västmanland best business idea in 2011, Weleda Scholarship and Pursuit of happiness-People's Choice.
Dump Tees vision is to be the worlds greatest CSR-clothing-brand with the worlds most interesting t-shirts. With a huge social touch and environmental thinking Dump Tees is a very good alternative to mass produced t-shirts. Dump Tees is for fashionable people who cares about looks and heart!
Number of people employed from the landfill: 2
Dump Tees is a Swedish-registered limited liability company with registration number 556887-8390