Reflections on my 10 day Vipassana retreat in silence
100 hours of meditation in 10 days
The deal was 10 hours of meditation every day in 10 days. 100 hours of meditation. 10 days of absolute silence. No talk, no signs, no watch people in the eyes, no communication at all. No books, no pens, no computer or cell phone, nada!
The food was amazing, all vegetarian. The people were super nice. It was all free. The meditation technique is super simple. It´s back to basic. No imagination, no verbalization or visualization. It´s basically focusing on the breath and the feelings in/on your body.
They provide with cushions and blankets. The only thing you need to bring is clothes, a towel, bed sheets and a big portion of motivation.
I´m glad I at least started to meditate before I got there
I was kind of nervous before I went because I knew it was going to be tough. Especially since I´d only meditated about 3 months before I got there. And we´re talking about 20 minutes a day kind of meditation. Once or twice I tried to sit for about 45 minutes and it was doable. I tell you what, I´m glad I at least started to meditate before I got there. When I first started to meditate about 3 months ago I could barely sit still for 10 minutes. No joke! I was constantly thinking "oh it must be over soon" or "did I screw up the alarm or something, didn´t it ring"? The monkey inside of me was wild and crazy, wild and crazy! It should have known what was about to come…
The thing with Vipassana is that your state of mind depends on so many factors. You got the silence, the lack of physical touch, the feeling of almost being locked up, super boring routines, physical pain, mental pain, restlessness, less food/energy than normal, being around 80 new people, celibate, no external stimulation at all etc.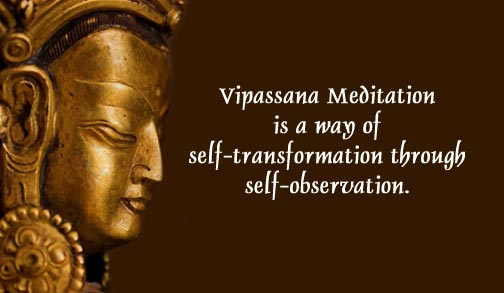 After 24 hours I really appreciated the silence
Before I got there I thought I would have a hard time with the noble silence – I didn´t. I loved the silence. I could be silent for months. After 24 hours I really appreciated the silence. I wanted nobody to disturb my silence. It became precious to me. I barely answered the teacher when he asked me questions. I just nodded. During those 10 days, I whispered about 20 words to the teacher and the assisting teacher. I never used my voice once.
I deal with my shit when it hits me
Before I got there I also thought that a lot of things from the past would arise and shake me mentally. It didn´t. Mentally I was in very good shape during those 10 days. Sure, I thought about my mom who recently passed away and I thought about other difficult things that have happened in my life but it wasn´t something new, no ugly stinking surprises. I can´t tell why I didn´t experience more of a shitstorm but as far as I see it, it can have something to do with how deep (or shallow) I´ve come in my meditation. If I would have come deeper down I might have found more of it, I don´t know. Or maybe it´s just that I don´t have too much of ugly stinking surprises left. I mean, I´ve always been a thinker and an emotional guy. I´ve never really suppressed feelings. I deal with my shit when it hits me. I don´t run away or hide from it. I take a good look at it, learn from it and try to see my role in the situation and what I could have done differently. Though, I don´t dwell on things. During these 10 days, 5 people out of 80 left because of anxiety.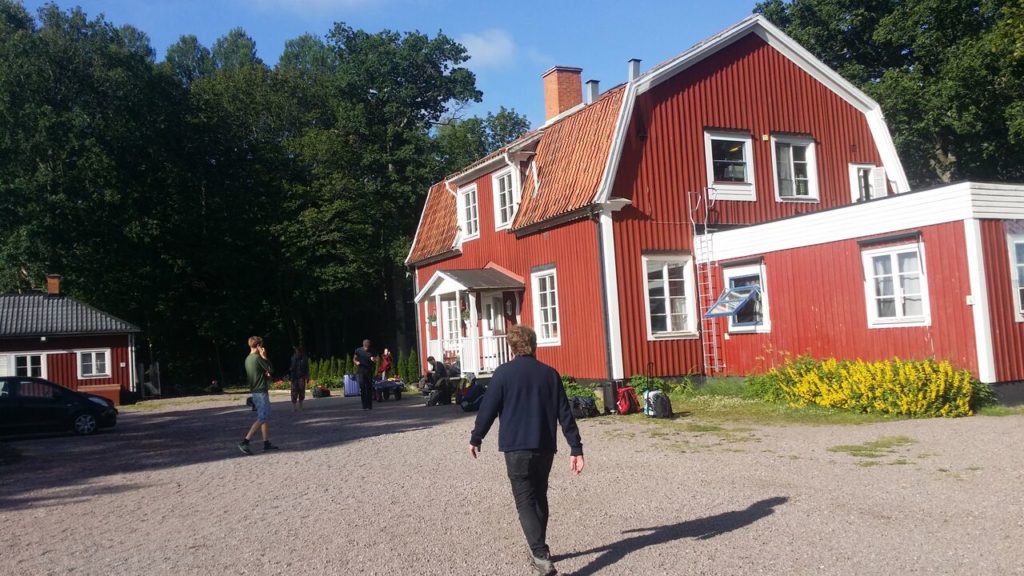 The guy was jumping around between a couple of big logs…
Restlessness was almost not a problem for me. I knew it was going to be very monotonous and based on basically the same routine every day. I was prepared. I brought forward the military exercise mentality – you might not love what you do now but you´ll love the results from it. One guy, the boxer, had a very hard time with restlessness. He told me later that he´s used to do workout every day, to get his body very tired and that calms him down. There we weren´t allowed to do any kind of exercise. The guy was jumping around between a couple of big logs and I saw him doing som shadow boxing as well. Just to get it out of the system and get calm again.
…my mind wandered off and only wanted to think about "tits and ass"…
To live 10 days in celibate with no touchi touchi yourself was never a problem either. You just don´t have the time to think about those things and you definitely don´t have the time or space/privacy to do something about it. However, I can admit that I had a very tough time during about an hour on day 4 when my mind wandered off and only wanted to think about "tits and ass" and naughty things. The imagination was crazy and I don´t even dare to write that kind of weird thoughts my mind distracted me with. Though I quickly managed to kill all those thoughts and bring the attention back to the meditation again. It was kind of weird to not have a boner in 10 days. Never happened before and will probably and hopefully never happen again (ask me again when im 80 years old).
The feeling of being locked up. It wasn´t that bad but you can only move in a specific area which is limited. This means that you see a little area and only this little area for 10 days. I really felt like I was in a bubble. A social construction with the real world outside. It wasn´t too exciting but necessary because you should not distract your mind with cool stuff or real world bullshit. You should focus on your breath and meditation.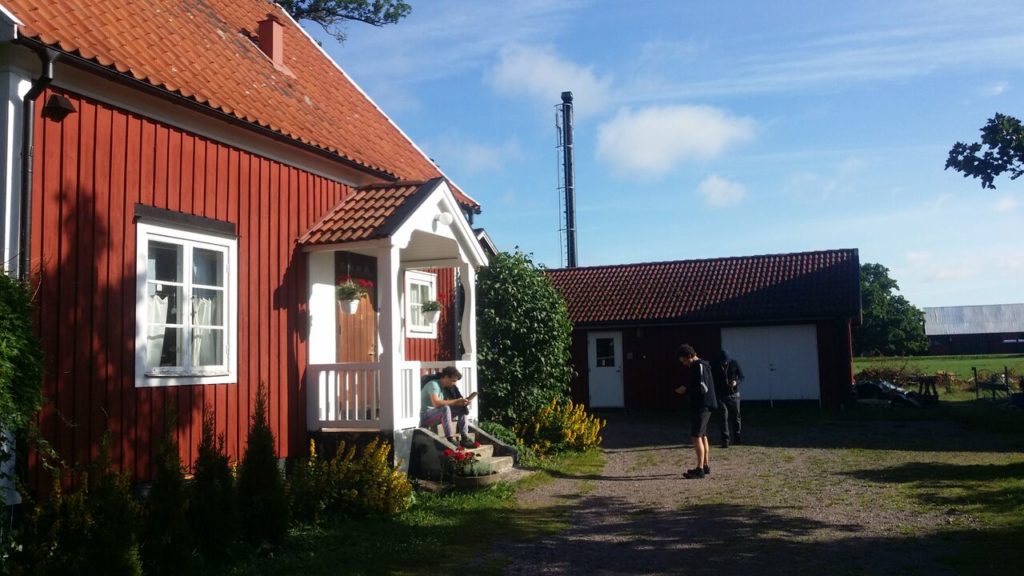 I asked the pain for a dance…
What really gave me a hard time was the physical pain. My knees, back and chest. Oh my lord. On day 4 I was struggling badly with it. I had to stop thinking about the meditation technique and take a swing at the pain. I asked for a dance and man how we danced. After about 8 hours of dancing, I won the battle and the war and got the first price in "Let´s dance". After that, the pain was not as bad and I could focus on the meditation again. But it was a very shitty day that took a lot of energy and gave me a lot of frustration.
The external stimulation wasn´t a problem either. I didn´t miss my cell phone or computer a second. It was soo nice to enjoy the quiet place. Only the birds singing, the wind in the trees and the bees flying around like small airplanes. They say that if you block one of your senses, another one of your senses will be stronger. My olfactory got crazy good during these days. All of a sudden I started to smell flowers and resin from the trees. It was lovely!
The daily routine was something like this.
04.00 wake up (beautiful sunrise every day)
04.30 meditation until 07.00
07.00 breakfast until 08.00
08.00 mediation until 11.00
11.00 lunch until 13.00 (vegetarian food)
13.00 mediation until 17.00
17.00 fruit and tea time until 18.00 (no dinner)
18.00 story time about Budha and the technique until 19.00
19.00 meditation until 21.00
21.00 end of day
21.30 lights out – good night! (beautiful sunset every day)
Day three was crazy movie time day
The first day was no problem for me. Everything new and exciting and my focus was very strong. Day two was alright. Day three was crazy movie time day. My mind wandered every second breath and disturbed me with crazy imagination pictures like a movie. I rapidly realized this and got back to mediation but two breaths later I was back to movie time again. Some of them were imagination, some of the movies were memories. What they had in common was that I was always talking with someone. It was very disturbing at the time because I couldn´t focus on the meditation but now, afterward, I think it was kind of interesting.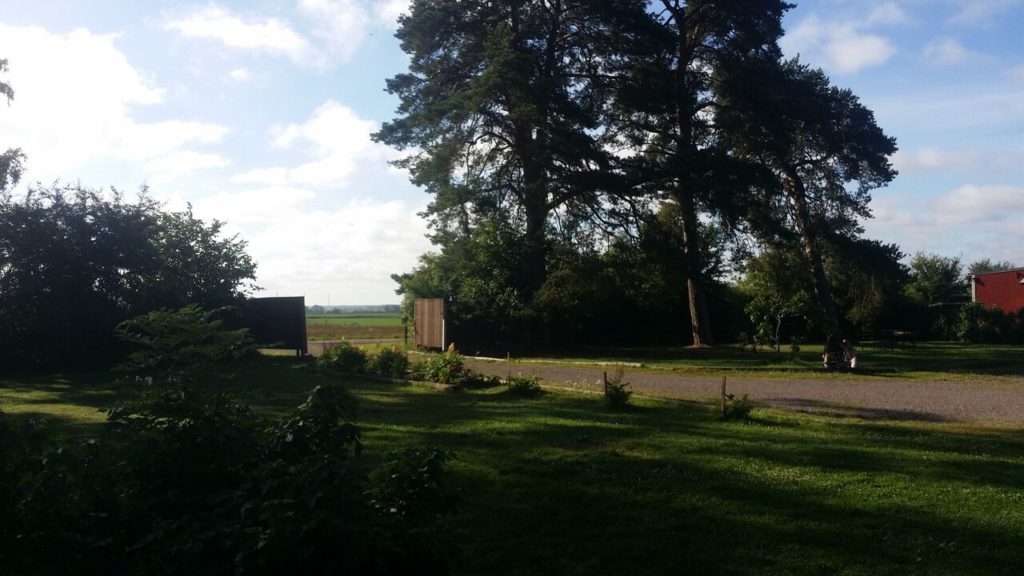 Day seven – when the monkey left for the woods and never came back
On day four I had the struggle with the pain, low focus on meditation during that. Day five and six was good but day seven was hard. During day seven my mind started thinking about the future. And like you all know, I´m an entrepreneur and business developer with new projects around the corner. Obviously, I got stuck thinking about my latest project and I had a very hard time to get out of it. It took me two hours and I had to fight it just like I fought the pain. Luckily I got out of it and had a few very good meditation hours during that evening. Happy about it I pampered myself with 30 minutes of walking and thinking about the future. Bad mistake. My mind (the monkey) left for the woods and never came back. I didn´t sleep a minute that night and the meditation in the morning was horrible. Later that day I got out of the future and managed to focus on the meditation again.
I got super emotional and cried for a few minutes
Day 8 was good with very good focus but day 9 was so-so since I started to see the light in the tunnel. Too soon! At 10 am during day 10 we broke the silence. We were in the hall meditating and I knew that when this session is over, I´ll go outside and I´ll be able/allowed to talk again. The bell rang. The session was over and it was time to leave the hall. Everybody got up and left the hall. I stayed a bit longer. I got super emotional and cried for a few minutes. I felt just like before graduation. Happy and proud but also a bit sad and empty because it was over. I could hear people talking outside and I could tell they were in a very good mode. I got up, wiped my tears and went outside. It was so bright outside but I glanced and saw two guys just outside the hall. One of the guys said hi to me and I said hi back. Just to realize that I just broke the noble silence for the first time. It was kind of weird to hear my own voice again. He asked me how I was and I said "good, I think…" and "I got a bit emotional in there…". He asked me if I had cried and I said yes. In that moment I realized how very soft and sweet all the guys there were. No macho macho testosterone back clapping bullshit here. A lot of feelings and everyone shared their story, their pain, their struggle, their happiness. It was a very very nice and pleasant moment. I finally got to talk to my two roomies, a Danish guy and a Norwegian guy. Good folks, they behaved very well during the 10 days!
I did it!
24 hours later we had cleaned the facilities, packed our stuff and was about to leave the farm. I had managed the challenge, I had learned a new technique of meditation and I had gotten a couple of new friends. I turned on my cell phone, got on the bus and went back to reality as calmer and hopefully stronger and better version of me.
I can totally recommend you to try it. It´s a challenge and it´s not always fun but what doesn´t kill you make you stronger. I came back to reality super calm. It´s free and it´s up to you if you want to make a donation afterward. The whole idea of Vipassana is very egoless. Just like Buddha wanted it to be. An egoless action. An egoless gift. It´s also a very nice thing to make a donation afterward. It´s a way of giving others the opportunity to take the course, just like someone (an old student) gave you by making a donation.
Love, harmony and happiness to all beings <3