I´m starting a YouTube serie meeting people with odd jobs
If you know me you know that I love people and stories. I love to hear about interesting people doing different things. It´s so inspiring so see and hear about people going against the big crowd, doing their own thing. Society wants us to do do certain things and live our lives in a certain way but some people create their own path in life. I´m naive enough to believe that nothing is impossible. Everyone should live exactly the life they want to live. Some people dare to choose to follow their path, some people don´t. Some people are victims to circumstances, struggling to just survive. Others has the great privilege to actually choose and design the life they want to live. I´m a very much privileged young man and I´ve decided to start a YouTube serie called "Odd Jobs Worldwide".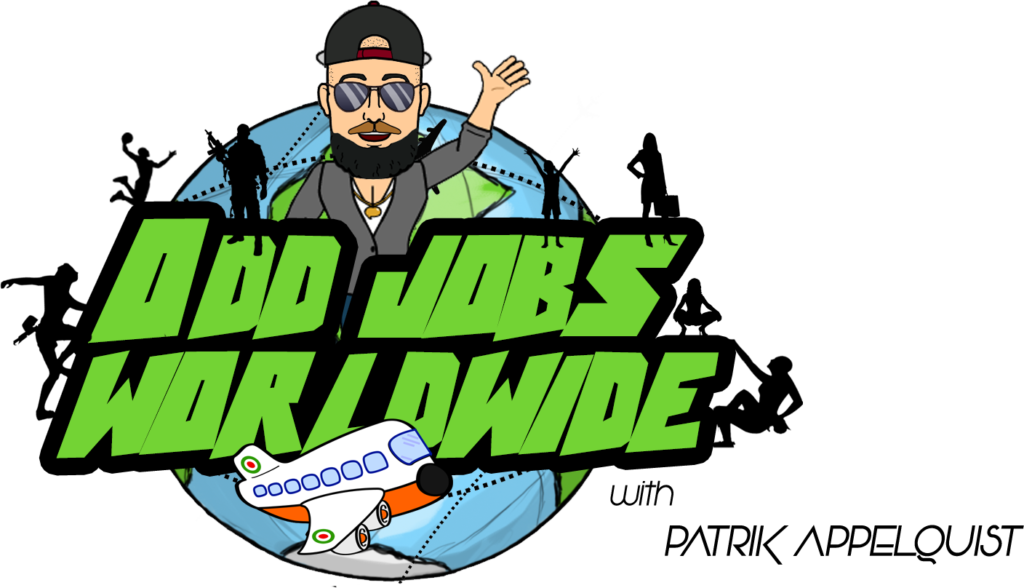 Odd Jobs Worldwide is the serie/documentary serie/reality show where I´m traveling the world meeting interesting people with odd jobs. I follow people for a day or two filming them to be able to tell their stories, what their work is like and how they live their lives.
I will meet with people living in the middle of the desert, prostitutes, millionaires, monks, ping pong show artists, hackers and so on. I´m not making any money doing this. I do this because I love people and stories. And since I´m already traveling the world I think it´s a nice way to use all of my creativity.
Hope you like it to and make sure to subscribe =)