An amazing first week in USA
Wow, I mean wow! People have always told me that USA is the shit. That by the time I go there I´ll fall in love with the place and stay for the rest of my life. I´m kind of having that feeling now. I can perfectly understand why people have been telling me this. I love Yucca Valley. I love the people and I love to be here.
(me and Adam on the airport in Stockholm)
We´ve only been here a week so far but man, I have met so many new and cool people and I have already experienced so many cool things. I love this. I love being in a new place with completely new people. And I mean, it´s not just that there´s new people, it´s their way of living life, their way of thinking, their way of everything. I get so inspired to listen to other people with their non traditional beliefs.
(me on the airplane to LA)
So, at the moment me and Adam lives together with Ellie and Nicole. Two super sweet girls. Nicole is a photographer and Ellie is a model/artist. Me and Adam are sharing a room and the house is super cute (see photo below). It´s located in the middle of the desert and there´s loads of cactuses and sand out here. Once in a while a bunch of coyotes are strolling by howling at us. The stars shine so bright out here and the air is so fresh and clean. It takes us about 10 minutes to get down to "the city" where we normally go to Starbucks to work. Back home it takes almost an hour since the bus goes the other way around the city and we´re obviously in the end of the route.
Yucca Valley is a super small town with about 20.000 people living here. Tourists are mainly coming here to experience the desert and to see the beautiful national park Joshua Tree. The people are super friendly. I mean super friendly. And nosy =P In a good way. Every time me and Adam are in the supermarket or in a café, people stop us and ask us where we´re from and such. It´s very easy to make friends here, I love it =)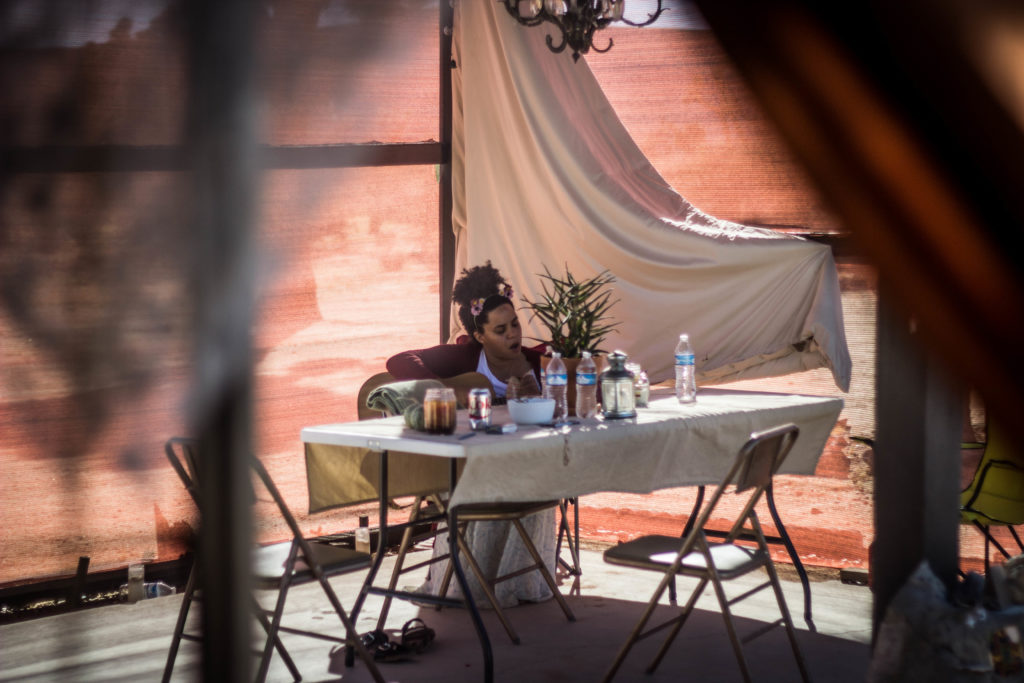 (Nicole playing the guitar and singing)
Many people living here are into this alternative way of living, which I love! I once asked the commune in Växjö if I could put a house boat in their lake just next to the city but they didn´t even know who to ask about it or how to handle my case. Out here it´s much easier. We met Garth the other day. An interesting man who owns land in the desert. He´s letting people come to his land and build their little houses / domes / shelters and they are just amazing. They are slowly becoming a self sufficient commune where everyone helps out. I can definitely see myself live almost like this in the future. With small means, close to nature, close to the big city life, friendly people around you. Though I would prefer to live closer to the ocean.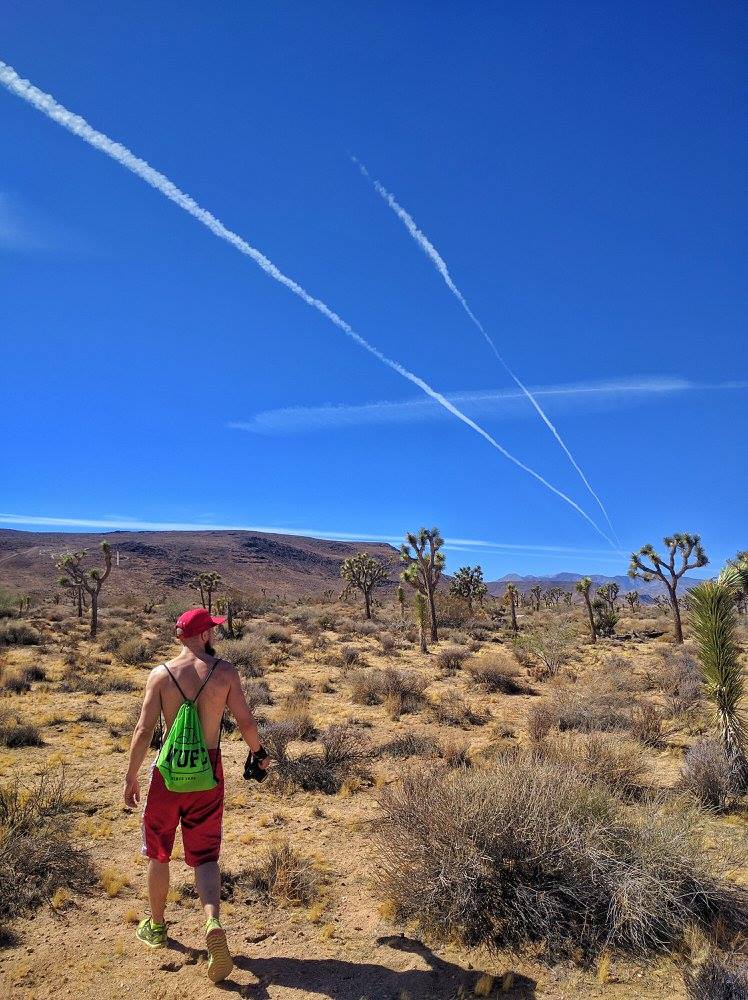 We went hiking the other day. To the top of that little mountain you can see in the background. It was just a 40 minutes walk or so but the weather was nice and the view from there was quite nice as well. Yes, we´re still working out. But more of a redneck kind of workout using water bottles and our own body weight. Spola Pulvret is for that reason very much alive =)
At the moment we´re in LA in Fountain Valley and we´re about to go to Huntington Beach in an hour or so. Tomorrow we´ll probably go to Muscle Beach and do some workout, all LA style 😉
Talk to ya soon,