Patrik Appelquist | Business Developer
Patrik Appelquist is studying Enterprising and Business Development (EBD) at the Linnaeus University in Växjö Sweden to further widen his skills in leadership and entrepreneurial thinking. The program is very problem orientated and the students of EBD learns how to find information/resources needed to solve the current problem or challenge.
Not much is given to the students in advance. Imagine 50 people building things with snow. They give you a snowball and then it´s up to the students to roll it one way or another and it may end up in the form of an igloo or a snowman. This way there is plenty of room for creativity and inventiveness.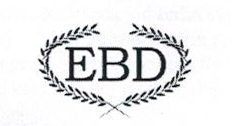 Patrik is a thinker and a very strategic person with great skills in performing an accurate preliminary work for the project adopted. He has a strong analytical mind set and attention to details, to analyze and predict future problems that may arise, and do the right things in the right order. Patrik finds it extremely important that the level of a projects validity and / or reliability are high.
…it is impossible to foretell definitely just what civilization will be twenty years from now. Hence it is impossible to prepare the child for any precise set of conditions. To prepare him for the future life means to give him command of himself; it means so to train him that he will have the full and ready use of all his capacities; …that his judgement may be capable of grasping the conditions under which it has to work, and the executive forces be trained to act economically and efficiently. -John Dewey, 1897