It´s strange. Sometimes i quit blogging because I think there´s nothing special going on in my life. Time goes by and then I realize I´ve got enough awesome things to tell to write a little book about it. I often hear things from friends like "your doing so many cool things all the time" or "you´re always involved in so many cool projects". And yeah, I guess I do a lot of things but I just don´t think about it because it´s so related to who I am. It´s such a big natural part of me and somehow I tend to forget that all people are not the same. But sometimes it´s just nice to take a minute and reflect on what´s going on or what has been going on. It´s easy to think that one is not doing or accomplishing anything. And that my friend is a horrible feeling for an entrepreneur like me. I need to feel constant personal development, constant strive, constant progress, progress forward. I need change, I need uncertainty, I need problems to solve. The ones who knows me knows that I´m not a big fan of the safe and sound "svenssonlivet". I want something else.
What I don´t want 
I don´t want to have a 9-5 job that I just like (or don´t like), I don´t want to be working my ass off for 11 months just to be able to enjoy four weeks of vacation in Thailand every year. I don´t even want to work one single week just to be longing for the weekend to come! I don´t ever want to feel the Sunday anxiety. I don´t want to work for money. I don´t want early mornings or musts. I don´t want to be dependent on anyone, or anything. I don´t want to have a safe house all furnished with "lantligt vitt" furniture and useless odds and ends all over the place. I don´t want to have kids, because I don´t want that kind of lifestyle that I think comes with it 99% of the time and I don´t think a kid would be suited the lifestyle I have. I don´t want to get married because I don´t believe in everlasting love, no crybaby about it. I just don´t think we´re programmed to stay together for a lifetime.
What I do want
I want to run my own business, because I love it and I never consider it to be "work".  Even if I take a job I would not be working for the money but because I love what I do. I want to be able to decide when to "work" and not. I want to constantly travel the world and have many "homes", not necessary houses or apartments but places I love. I want to meet and get to know new people always. I want to learn new things every day. I want to develop myself and become a better person every day. I want to contribute to create a better world. I want to be free and independent. I want many loves in my life (not in the same time) because I think that´s how we´re supposed to live, especially in today´s society, especially people like me.
The most awesome things happens when you least expect it
Almost exactly one year ago I wrote a blogpost called "The horrible vacuum feeling after graduating from the university". I wrote about my plan moving to USA to a start-up community in Los Angeles. Then http://patrikappelquist.com/2016/04/09/life-is-good/ happened. Our plan was to share apartment one year. And that we have done. It´s been an amazing time and John has become one of my very best friends. I love you so much brother. You´re such a nice man! But now we´re moving out. An old chapter is reaching an end and a new chapter is taking by.
I´m selling all my stuff
Many of you have seen how I begun to sell my stuff a couple of weeks ago. Yes, I´m getting rid of all my stuff, again! It´s such a liberating feeling to let things go. I´m taking it to a new level this time. Almost nothing stays. I´m keeping the most beloved things I got like my camera, computer, guitar and such. The rest goes. This week I sold both my motorcycle (Suzuki VX800) and my moped (Puch Maxi -79). So where am I moving?
Where I´m going
This trip is going to be a little different from the other trips I´ve done. This time I won´t go alone. At least the first 3 months. My friend and business partner Adam is joining me. We met during a meeting at Island Of Entrepreneurs and now we´re running a webbshop together and our plan is to go abroad together and focus 100% on our businesses. Yes we have our very own businesses as well. As you might remember; my goal is to build a business that can support my way of living – my lifestyle as a traveling entrepreneur. I want to be able to live the laptop life. To bring with me my business wherever I go. Because trust me, there are so many places I´d like to go and so many countries I´d like to live in. So many languages I´d like to learn. But first of all…
We´re going to Los Angeles California baby! We´ll be living in Yucca valley (east of LA) and we´ll stay with my lovely friend Mirelle =) Me and Mirelle have been talking about doing this for at least two years now but the timing was just never right. Now it is =) Our plan is to travel in to LA and Silicon Valley from time to time and use Couch Surfing and similar. We might stay there for a week or two at the time, depending on how many sofas we can find and how many nice people we meet on the way.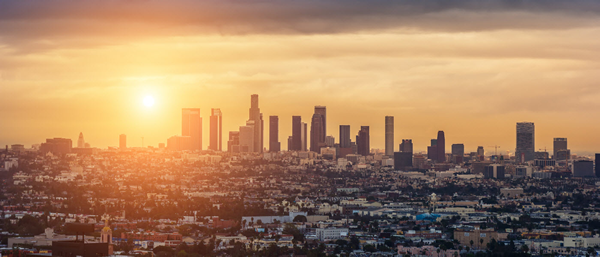 So basically we´ll be there doing marketing and we´ll also be looking for a person in US to work with us on a franchise basis. We´ve found a super nice girl here in Sweden who will be receiving, packing and posting the orders we get. So now we´re three in the team. I´m looking so much forward to do this. We´re leaving on October 18th. Just a couple of weeks left now!! =)
Next week will be my last week working as a business developer at the business incubator Företagsfabriken here in Växjö. It´s so freaking sad to leave. It´s been an amazing experience and I can honestly say that I´ve loved my job there. So next week we´ll also be packing our stuff and cleaning the apartment. After four years in Växjö it´s now time to move on.
And after US?
After our 90 days in the US Adam is probably going back to Sweden to live with his girlfriend and I´m moving on down south to Latin America. This time I´ll be going to Dominic Republic, Brazil and of course my beloved country Nicaragua where I used to live 5 years ago. Same thing there. I won´t really be traveling. I rather be living in different countries 3 months at the time doing my thing. Me and John are also planning going to a tropical island surviving spearhunting fishes and trading the leftovers for rice and such. That would probably be a two week project or so. Just imagine how amazing it would be living close to the beach in a hammock, sleeping underneath the stars, making a fire every night and live on what you can find in the sea.
If I manage to survive on my online business after these 12 months abroad I´ll probably go to south east Asia and stay there for a year or so. I´m thinking about Philippines, Indonesia, India and Bali. That would be something! We´ll see what happens further down the road.
Let´s do this! =)