For about five years I´ve been dreaming about having and riding a motorcycle. Two years ago I planned a trip through Europe by motorcycle. I tried to gather a few friends, the plan was to get the license and then go and be gone for about 6 weeks. I don´t necessary love the speed , I love the feeling of freedom when I´m on a bike. That´s why my little moped has served me well. The only problem is that I don´t get very far with it. I want to see the world. With my moped I can see a part of Växjö, tops.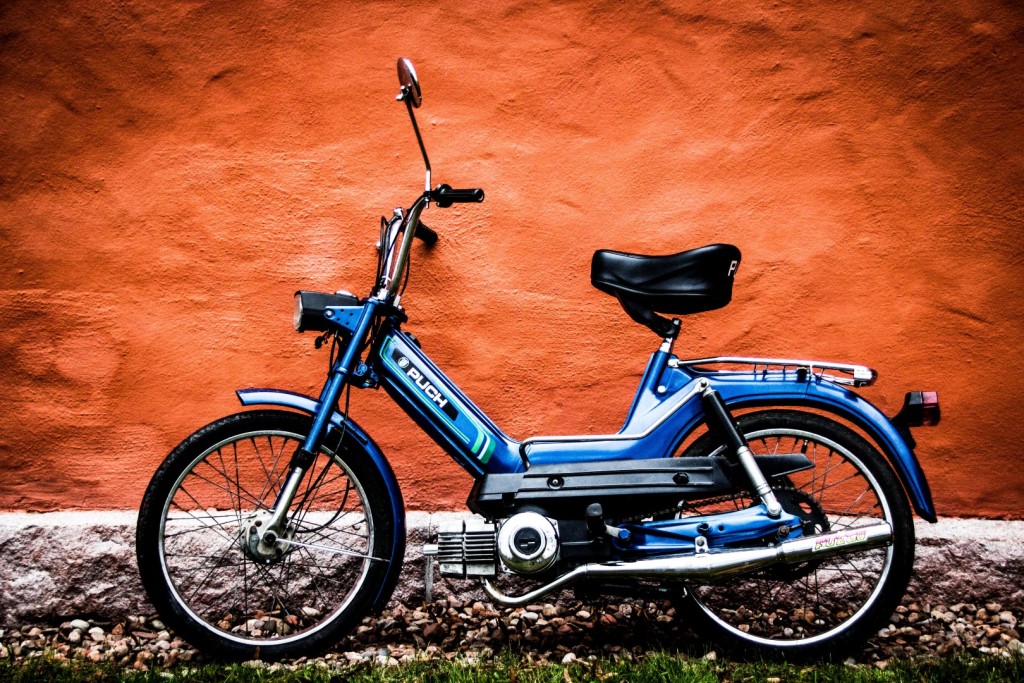 I thought about it the other day. I´ve got so many ideas and so much I want to do. And I tell people about all my dreams and ideas because I love to share and I love when people think of me and my dreams and help me realize them by getting me in contact with similar people or sending me links that I might find useful. If people don´t know what you want to do they won´t be able to help you. Tell people about your dreams!
I told people about my motorcycle dreams two years ago. The whole motorcycle thing turned out to be a little too early. The timing wasn´t perfect so I had to put it to wait for a while. Until today. I´m finally a motorcycle owner! Proud and happy as hell. I found a Suzuki VX 800. A woman used to drive it for 17 years until she got a stroke and decided to sell it, to me. It´s in a very good condition and I love it. It´s exactly what I was looking for.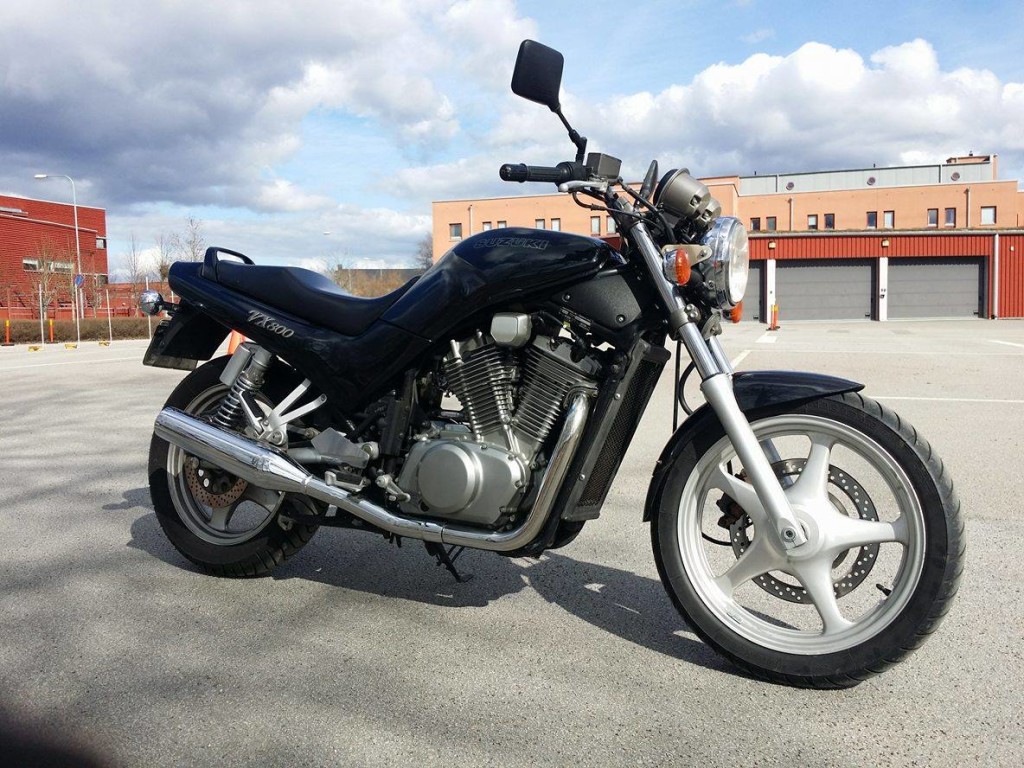 So today I´ve been out practicing driving very slow around cones. It´s a heavy bastard so it´s easier said than done. Good thing I´m used to driving mopeds because the gear and clutch technique is basically the same. My goal is to get the license before august this year. It´s very much doable. The only thing I need is to find more people with the drivers license so that I can practice driving on the streets and not only on the parking lot.
Another very cool thing about this whole motorcycle story is that I actually found a new friend on the way. I used Jodel (like twitter but your anonymous and it´s geographically limited) to find someone who could drive this beauty back home to me. I was so surprised when a guy called Joel actually offered himself to go with me and then drive it the 100 kilometers back home. Joel turned out to be a super friendly and cool guy and we actually got a lot in common. Jodel has never delivered anything like this before and I started to doubt it as a social media, now I don´t. Thanks Jodel and thanks Joel!